Learn more about
hair removal
services
Laser Hair Removal in Austin, TX
Toss the razor and wax strips! Our intense pulsed light (IPL) hair removal is your best solution to a hassle-free and pain-free experience that's safe and comfortable with stunning results that will make you wonder why you didn't explore this service sooner. Our team of expert estheticians are known for providing the best laser hair removal in Austin with cutting-edge technology that destroys hair follicles and inhibits future growth. To learn more about our Austin laser hair removal services, contact us by clicking the button below, or schedule your free consultation today!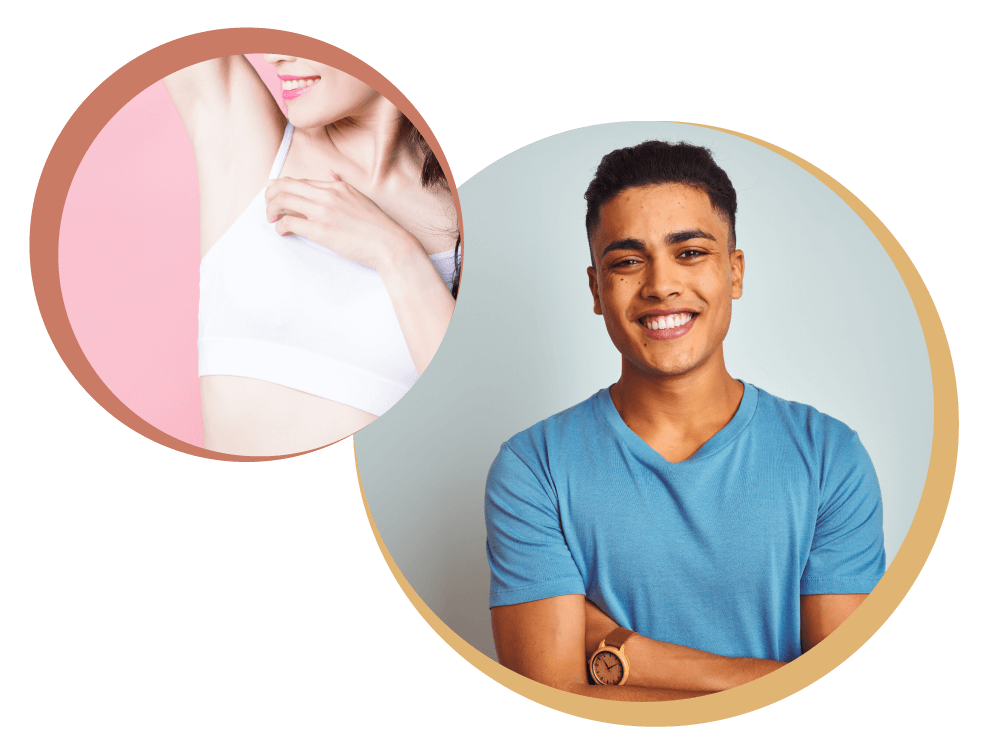 Kick up your glow with hair removal services designed to make any part of your body year-round ready! Men and women can indulge in the benefits of smooth and clean skin in body zones from face to toe. The number of treatments needed depends on the area of the body and level of hair growth, but the outcome is so worth it — no downtime, no ingrown hairs, and cost effective.
Pricing begins with the cost for one session. To make it more convenient and less expensive, the service is available in packages of 3, 6, 9, and 12 sessions. The pricing below reflects a range from 1 session up to 12 sessions. Please contact us to learn more about the price breakdown.
Face: $79–$738
Cheekbones: $79–$349
Upper Lip: $79–$349
Ears: $79–$738
Neck: $79–$738
Nape: $79–$738
Shoulders: $79–$738
Underarms: $79–$738
Upper Arm: $79–$738
Lower Arm: $79–$738
Hands: $79–$738
Chest: $79–$738
Areola: $79–$354
Alba Line: $79–$354
Abdomen: $79–$738
Lower Back: $79–$738
Upper Back: $79–$738
Brazilian: $158–$1,476
Bikini: $79–$738
Buttocks: $79–$738
Lower Leg: $158–$1,476
Upper Leg: $158–$1,476
Groin: $79–$738
Toes: $79–$354
Feet: $79–$738
Smooth & Glow
Monthly Memberships
Our Smooth & Glow membership lets you take advantage of our signature IPL laser hair removal and/or personalized facial treatments for areas of concern. Membership is $69.95 per month for one service and $109.95 for two services — visit monthly, shine daily, and keep them saying, "Wow!"
READY TO LOOK AND FEEL YOUTHFUL AGAIN?
Get started with your first treatment today! Simply fill out our contact form, and we'll be in touch to schedule a free consultation. Let's help you achieve your desired look!