Learn more about
HyaPenPro™
services
Looking for a safe and convenient way to plump that pout? The HyaPenPro™ is your solution! This market-leading, game-changing, hyaluronic acid needle-less application is expertly designed for safe, uniform, flawless, and pain-free volume enhancement. Our HyaPenPro™ device is the only CE-certified, FDA-registered, TGA-approved, and German-made device on the market, which truly sets BodyBrite Austin apart in the delivery of nonsurgical lip enhancement treatments.
When it comes to leading Austin lip enhancement services, our team of expert estheticians is ready to help you plump up your smile with glowing confidence. There are so many advantages of the HyaPenPro™ service, and it's all connected to the wonder of a needle-less application filler with hyaluronic acid.
Hyaluronic acid is a well-known term within the skincare industry because of the stunning anti-aging outcome it delivers via serums and moisturizers that can significantly aid in the reduction of fine lines and wrinkles. And how about when applied to your pout? It's flawless magic for a plumper, more hydrated look with volume that's not only natural-looking, it's delivered in an innovative way that's safe and pain-free.
HyaPenPro™ lip enhancement treatment lasts 4–6 months.

The hyaluronic acid gel used is safe and spreads uniformly without lumps and bumps.

No needles are required, which means no bleeding, bruising, or swelling.
HyaPenPro™ is your go-to lip enhancement source for outstanding results with no complications.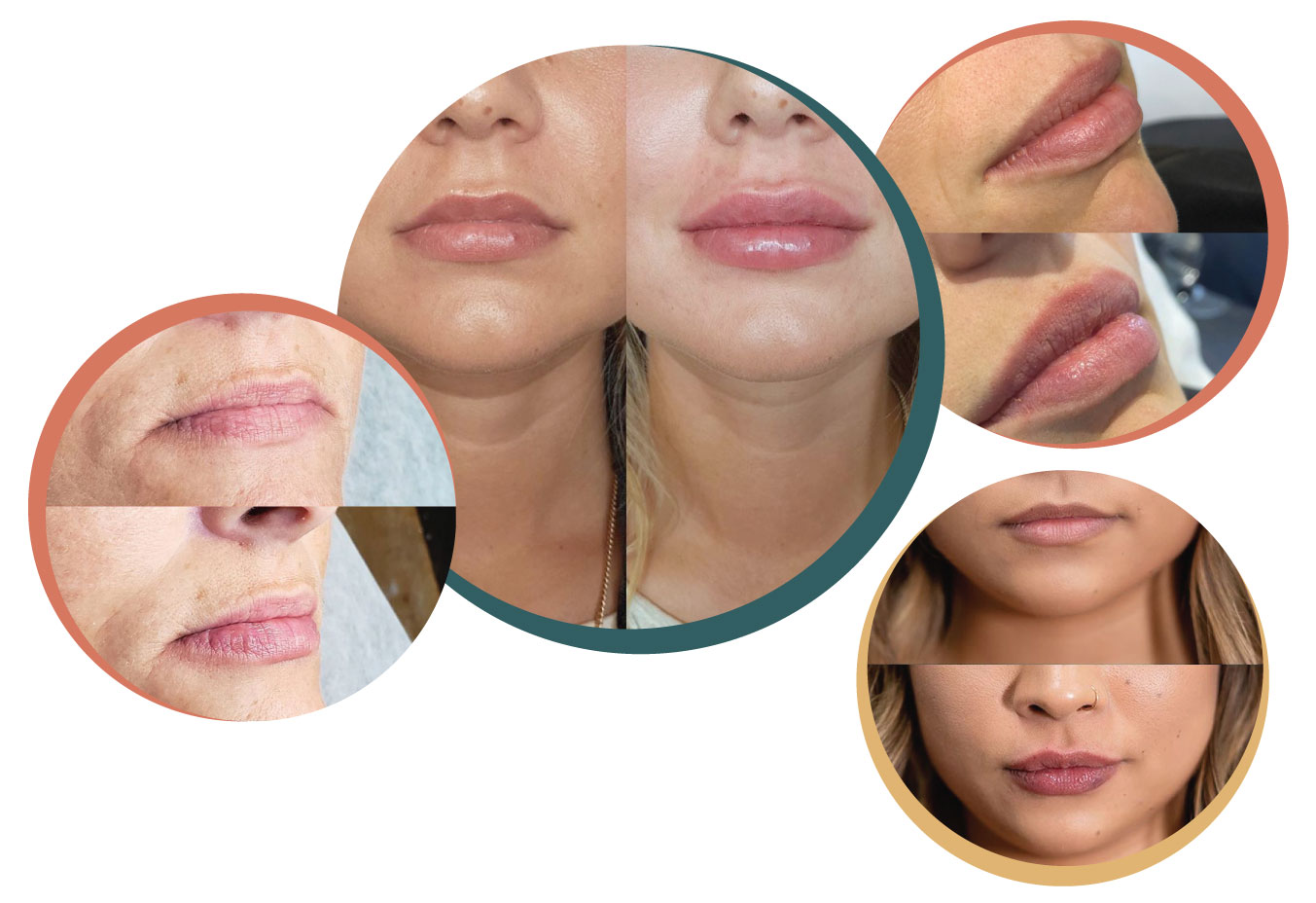 Aftercare
Lifestyle factors will affect longevity of treatment, such as how hydrated you are, and we welcome any questions you have about the lip enhancement service. Your esthetician will provide you with an aftercare form complete with cautionary tips regarding smoking, sun exposure, and skincare.
Smooth & Glow
Monthly Memberships
Our Smooth & Glow membership lets you take advantage of our signature IPL laser hair removal and/or personalized facial treatments for areas of concern. Membership is $69.95 per month for one service and $109.95 for two services — visit monthly, shine daily, and keep them saying, "Wow!"
READY TO LOOK AND FEEL YOUTHFUL AGAIN?
Get started with your first treatment today! Simply fill out our contact form, and we'll be in touch to schedule a free consultation. Let's help you achieve your desired look!